My fascination with Indigo; where did it all start? 
I can say with absolute certainty that if it wasn't for Raw Denim, I wouldn't even know what Indigo was, which means I can directly pin-point my introduction into the world of Indigo when I discovered Raw Denim. 
Rising Sun Jeans was the brand that started it all for me. I was living in Glassel Park at the time, which was just a mile or two away from Rising Sun's headquarters in Eagle Rock. I think it was a Thrillist newsletter that had an article on Rising Sun Jeans, which got me interested in the idea of locally made denim. 
I've ALWAYS worn denim, never worn anything else in my life. I hadn't even owned a pair of shorts since I was a teenager, denim was a huge part of my life- but I wasn't wearing the right kind of denim! I was all about the Diesel jeans... Boy did I have a lot to learn. 
I couldn't afford Rising Sun jeans at the time, but I had been given a Nordstrom gift card for $200 during the holidays in 2011.. To my surprise, they had Rising Sun Straight Razor's on sale, which was the exact model I was eyeing. I ordered them immediately! When the package came, I couldn't have been more excited- but inside, they had accidentally sent me the Blacksmith model, which was a great pair of denim, but not what I was looking for in a jean.
I called up Rising Sun and spoke with Khue, she said to come down and they'd set me up. I was able to exchange the incorrect pair for a perfect fitting pair of Straight Razors, and I never took them off. As I write this I'm wearing my 2nd pair of Straight Razors, they're still my favorite pair of raw denim that I own.
When I started this brand, I was intent on making things with the same attention to detail and quality that "US Made" stands for, and along with that I wanted to bring something unique to the table. I began experimenting with natural indigo vats and vegetable tanned leather, and the results were insane.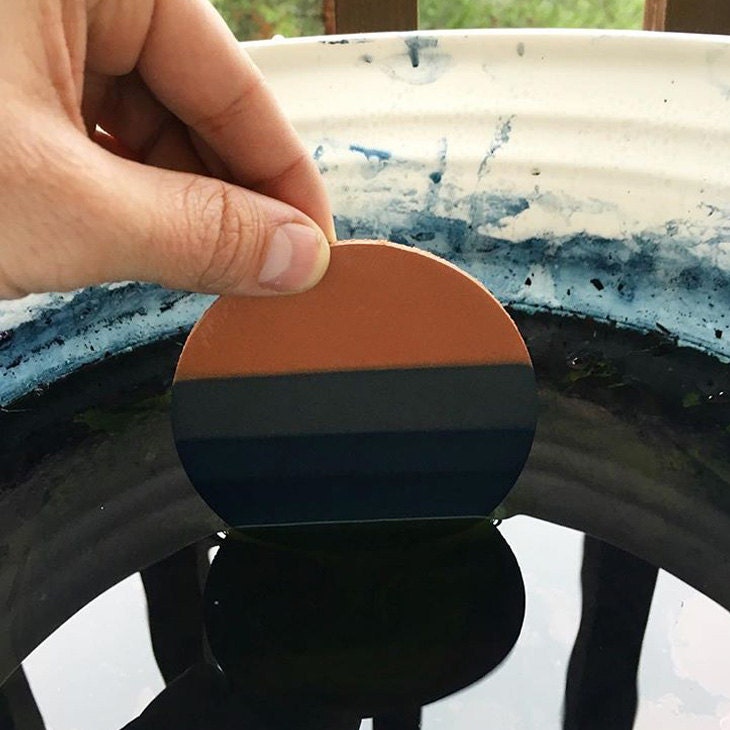 The first Indigo dipped product I actually sold!
I couldn't get enough, I began to incorporate indigo in everything I made.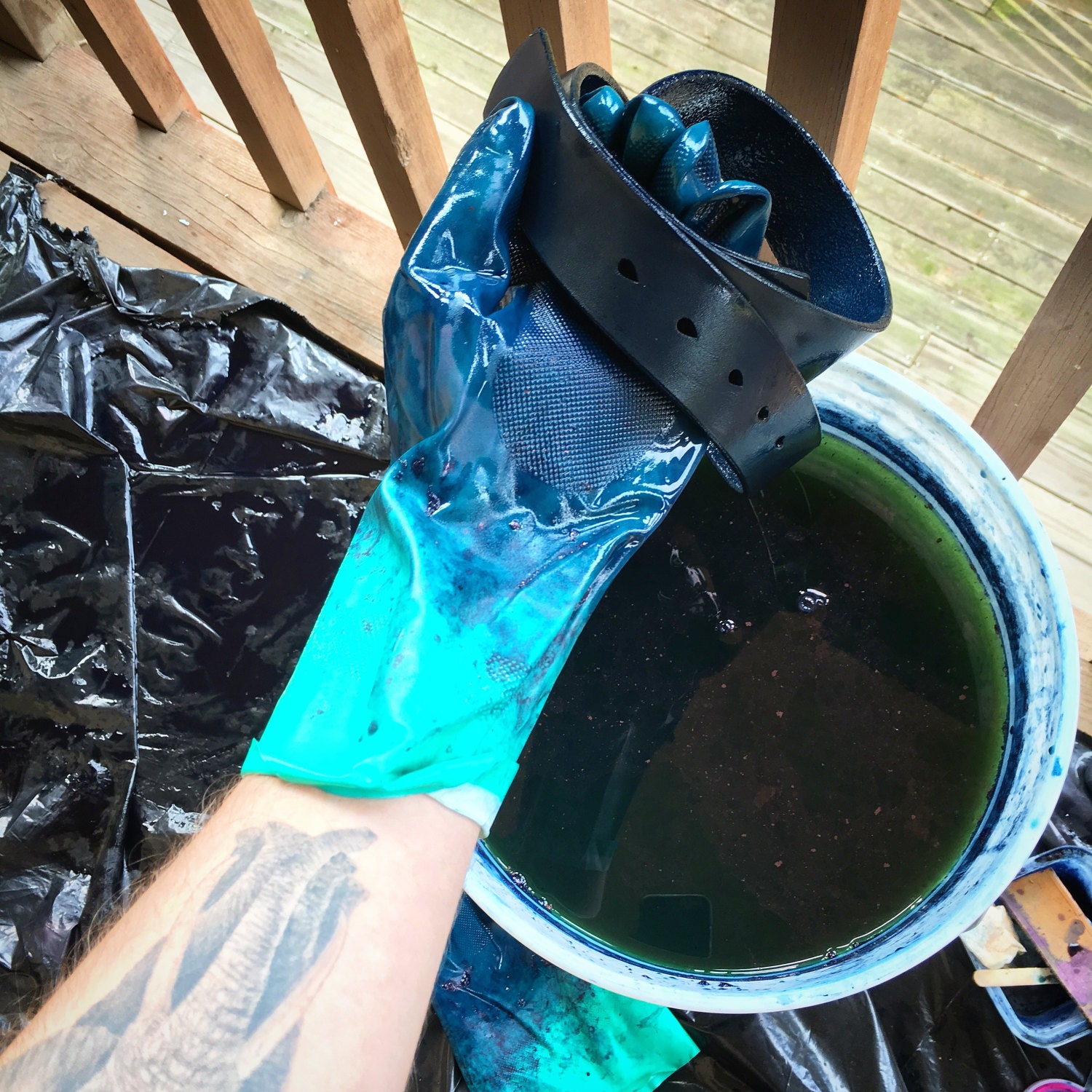 True Indigo Dyed Vegetable Tanned Leather Belt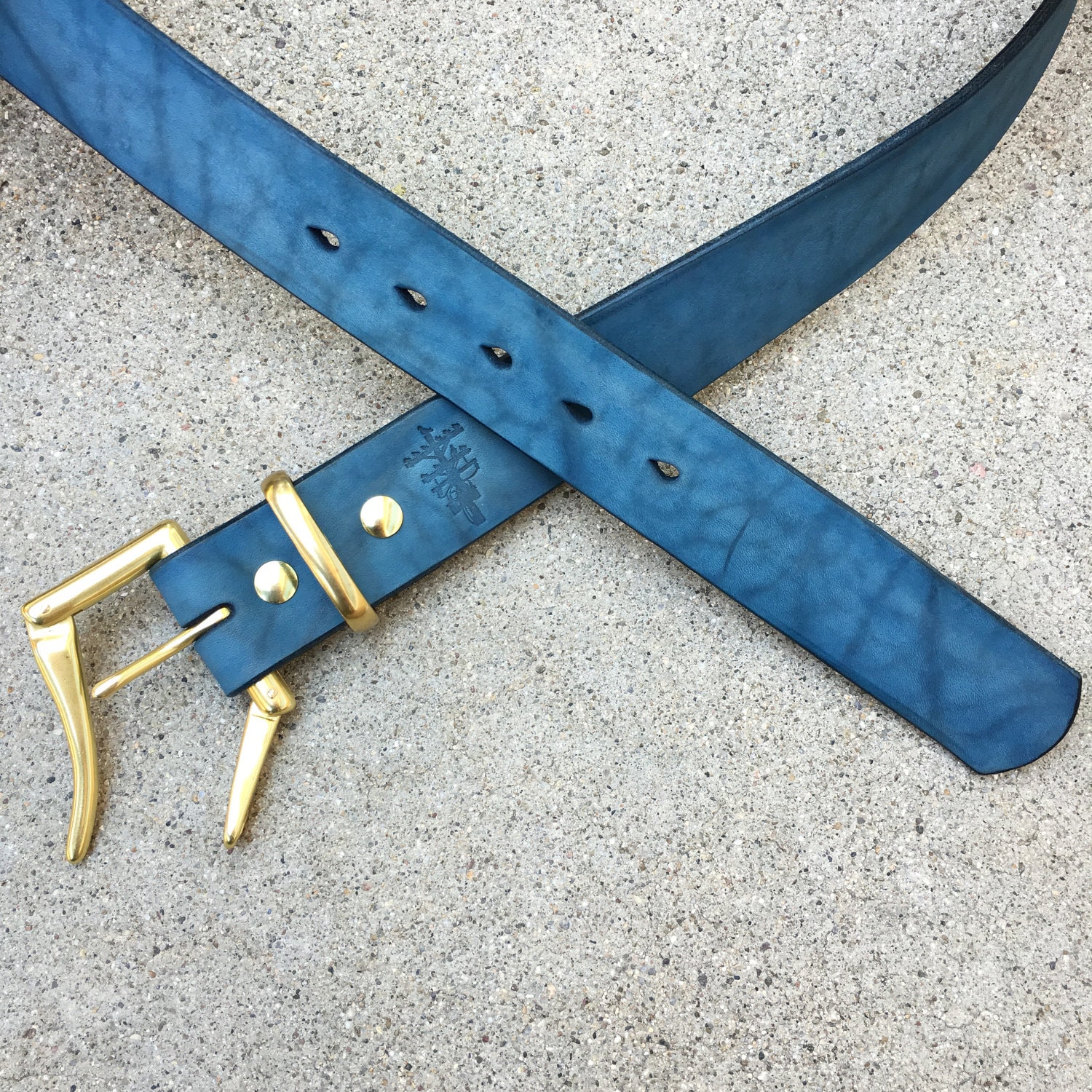 Look at that beautiful grain still visible through the Indigo!
The difference between my indigo belts and others out in the wild- I start with a natural vegetable tanned leather, and "garment" dye the belt after it's been custom sized. This is a TRUE indigo item. The other indigo belts out there are made from a hide that has been colored "indigo". What they use to dye those hides, I don't know, but I can tell you that it isn't true indigo; it has a 'painted on' effect, you can't even see the natural grain of the leather any more..
I'm very proud of my use of indigo, and as I have expanded my product range, I've also expanded my use of indigo.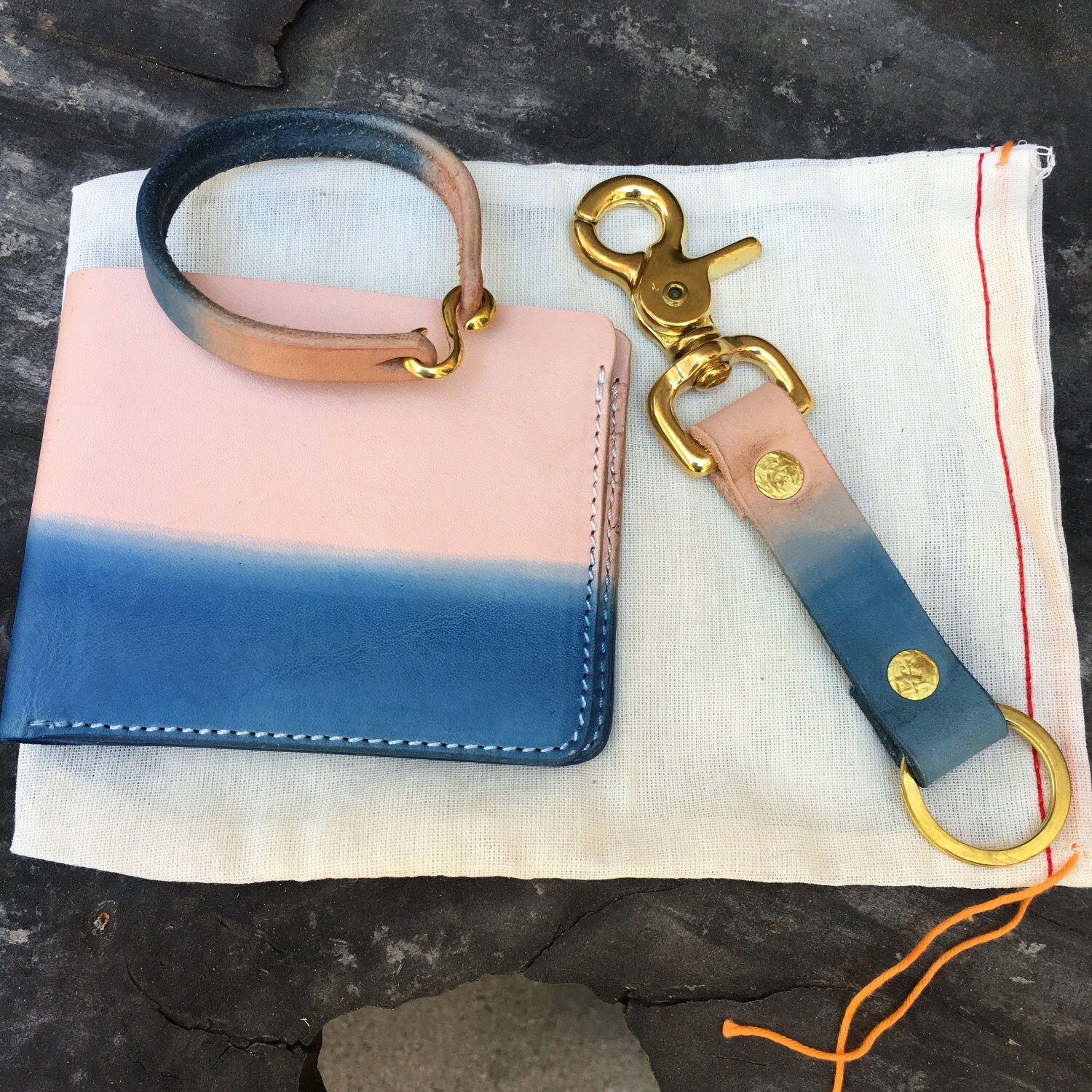 The "Ombre" collection.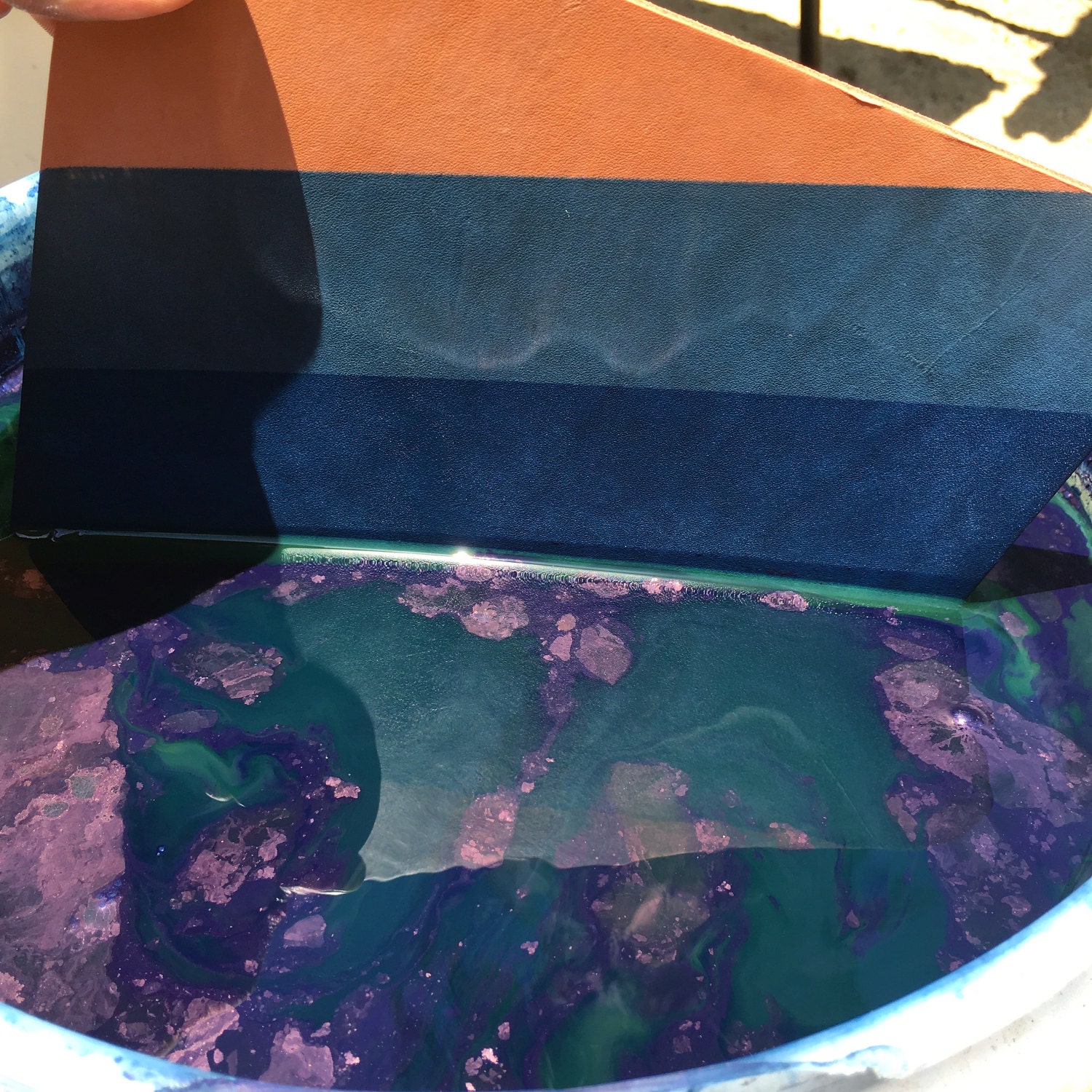 One of my most popular items- Catchall tray being dyed.
I've even incorporated indigo in unique ways with my Pigeon Tree Crafting Logo Tees!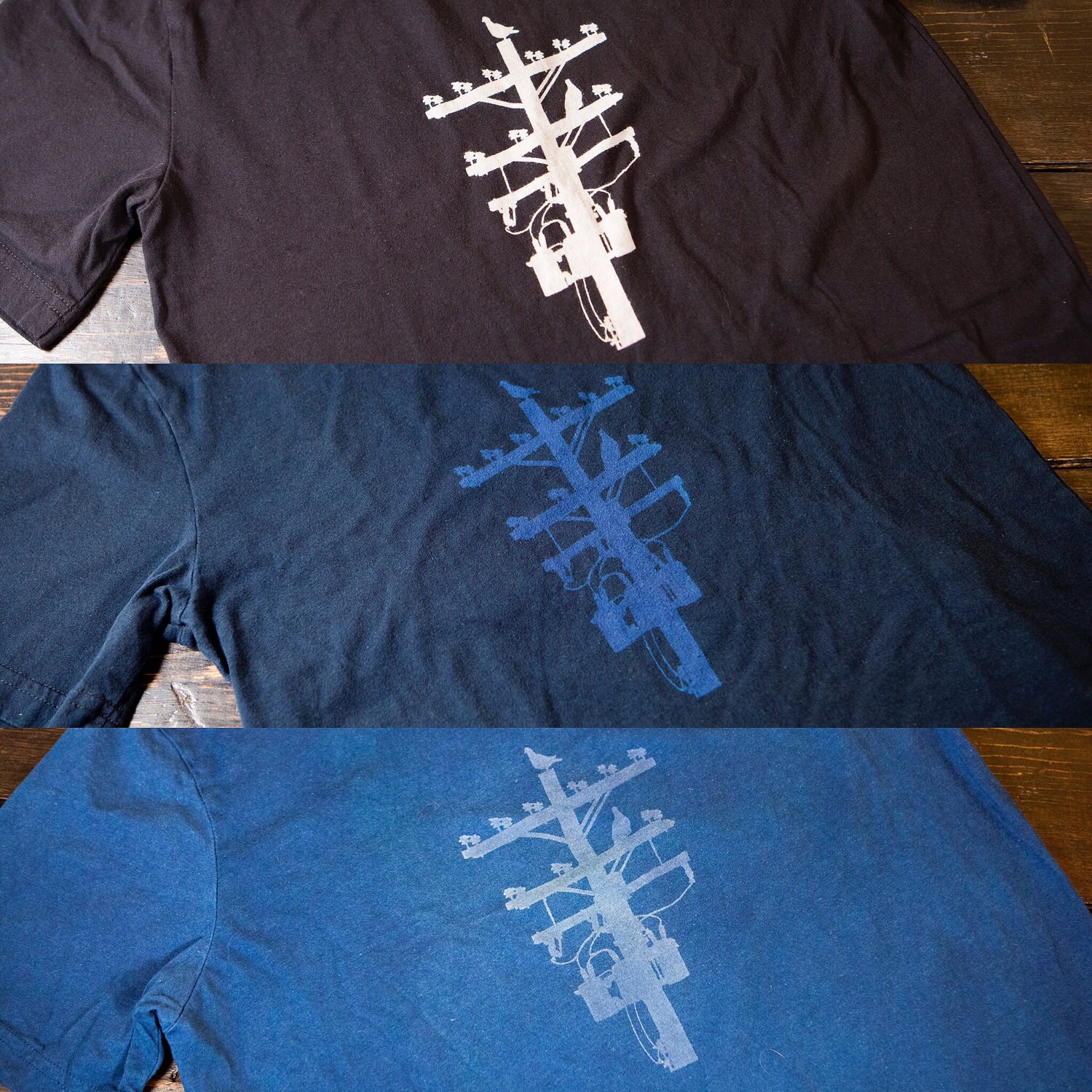 You'll never see logo tees quite like these.
From top to bottom:
Black with discharge logo
Black with indigo logo (only the logo will fade over time, while the tee remains black!)
Indigo discharge- the tee will fade over time, as will the logo.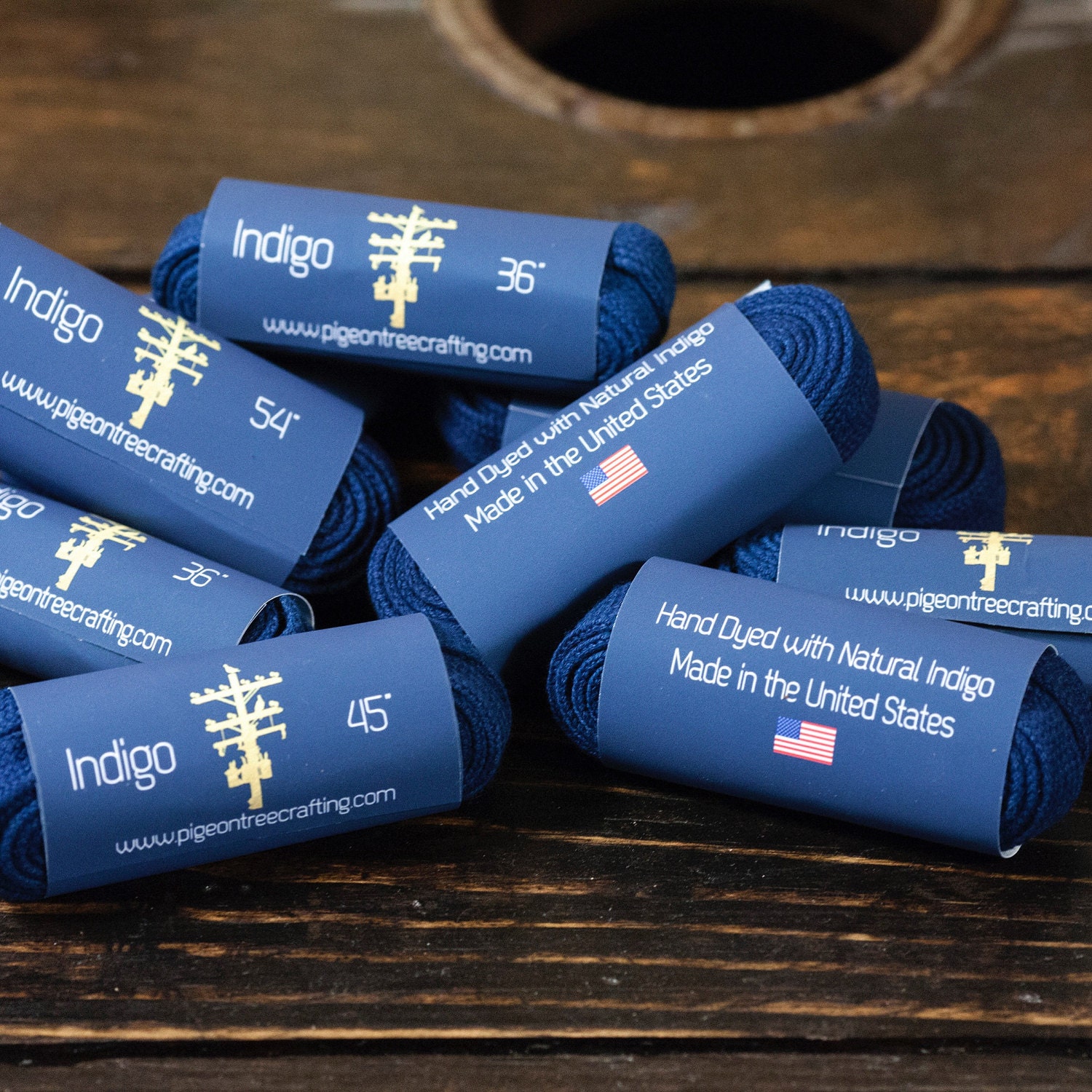 Made in USA Indigo Laces
My Indigo dyeing has become popular among the Denimhead community, I have extended my services to dyeing garments and shoes for people, and have many happy customers-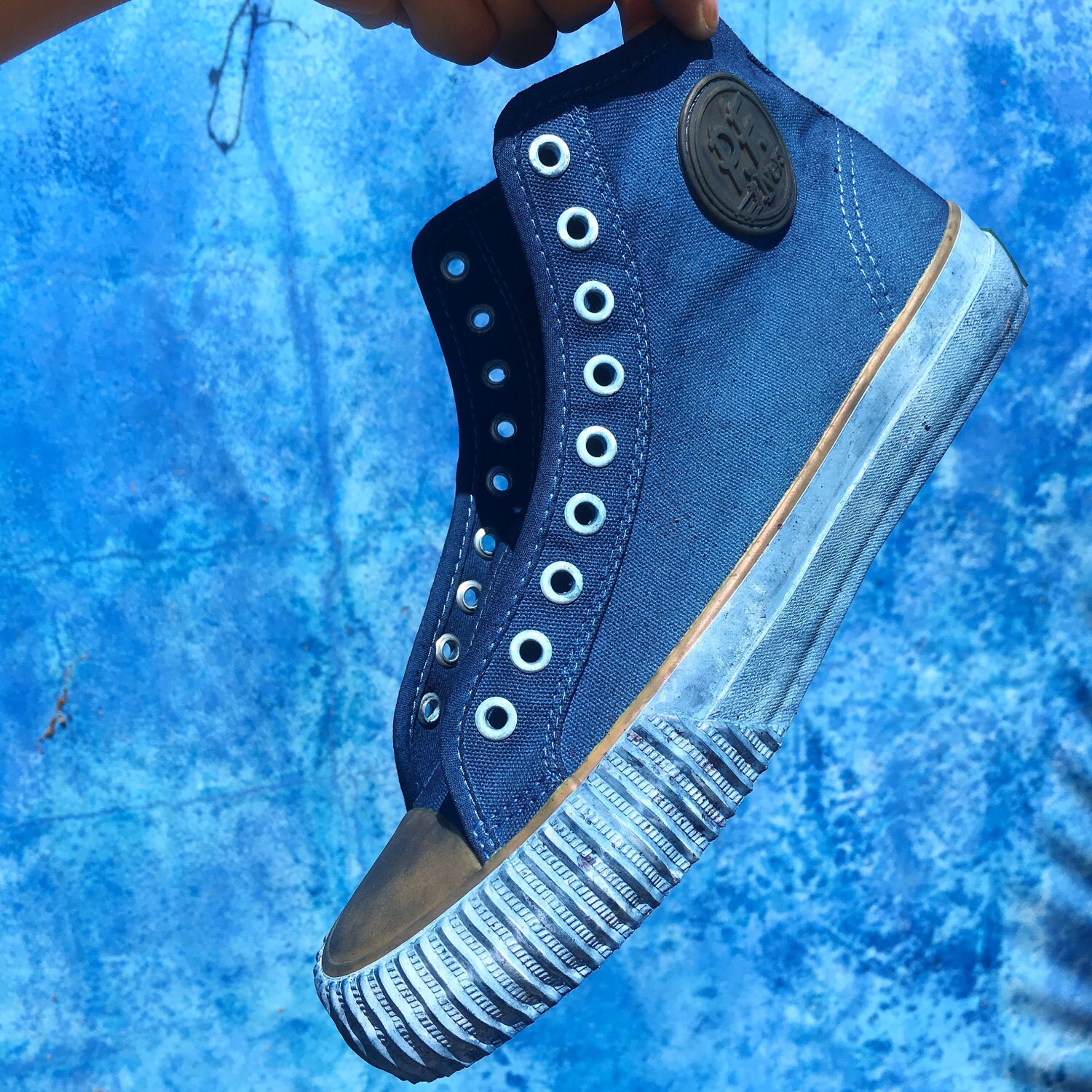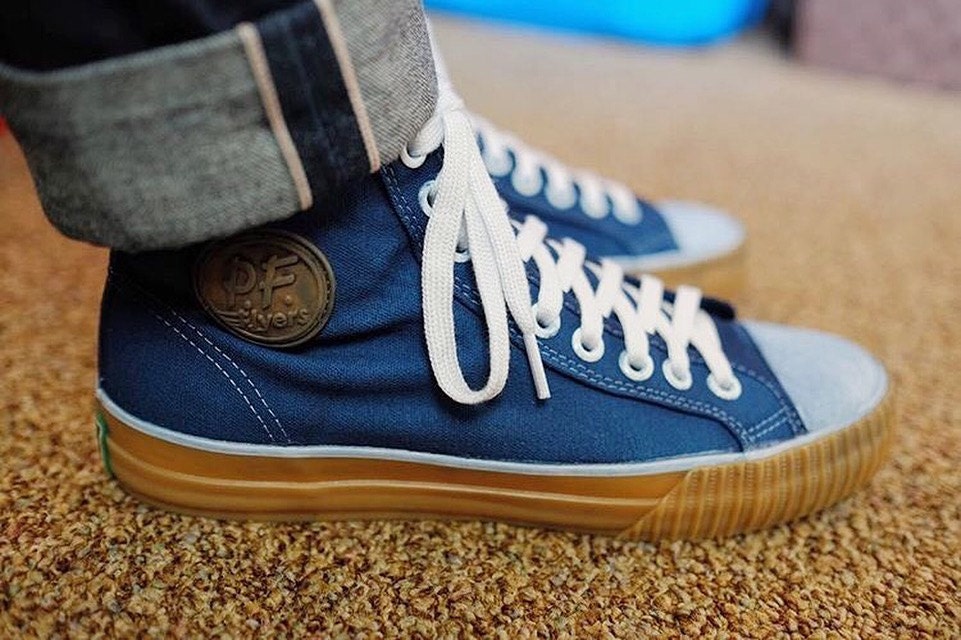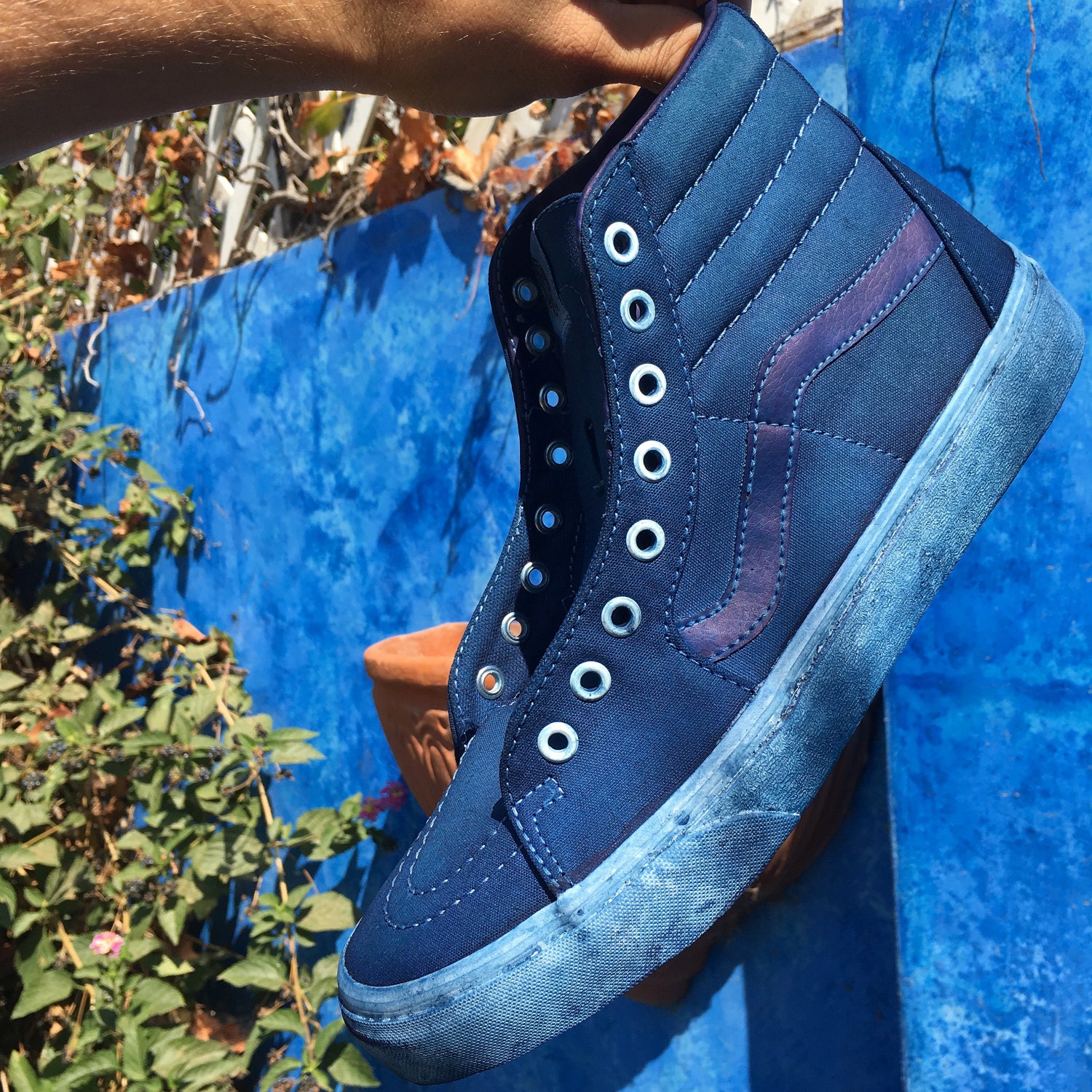 My most important rule- Never sacrifice quality for profit. If it's not something that I would buy for myself or another, I won't sell it. I have the highest standards when it comes to the goods that I sell. 
Whether it's an indigo dyed item, or anything else that I make, you can be sure that you are buying handmade, quality items, that you will not find anywhere else.
Isaac Paul
Pigeon Tree Crafting